Fondos de pantalla: 3D
bella92108
Mar 31, 03:18 PM
Well, I had the Xoom first and I can assure you it's not better than the iPad 2. Heavy as a brick as well. Xoom 2 will debut real soon with the size of new iPad and 10.1/8.9....Watch!

My sister has it, I'm aware it's "heavier" but only by about 1/4 of a lb... don't be dramatic, the old iPad that you LOVED was way way heavier. This is still barely heavier than iPad 2.

Xoom 2 will debut real soon? Xoom WiFi came out THREE DAYS AGO, lol. You're clearly not up to date with the Xoom.

And show me ANY evidence that there's an 8.9 or 10.1 iPad coming out... jeez, you just spout sh@$ out your a@$
---
Fondo de escritorio para el
rainman::|:|
Jul 25, 11:32 PM
Are you sure you have both the system volume and the iTunes volume turned up? That's something that people have problems with frequently (a lot moreso on PC's, which have like 5 volume controls even for basic consumers that get confused by 'em)...

pnw
---
fondo de pantalla animado
redeye be
May 27, 10:31 AM
It doesn't even really look that great. You have to purchase an entire kit (hd, kb, mouse, DVD,...) just to run linux on there :(
---
Fondo de Icono Animado
Brendon Bauer
Apr 16, 12:24 AM
Ok, I have a query right now that pulls all the events out of a table. It works great. However, I want to add one condition to the query... my setup is as follows:

1. The first table (events) contains the events and their data. It consists of: eventID, eventTitle, eventDateTime, etc.

2. The second table (events_to_categories) contains: eventID and categoryID. This table just links the events to the categories they belong to. One event can belong to multiple categories (leading to multiple rows in this table with the same eventID).

My original query is as follows:

SELECT YEAR(`eventDateTime`) as `year`, MONTH(`eventDateTime`) as `month`, DAY(`eventDateTime`) as `day`, `eventID`, `eventDateTime`, `eventTitle`, `eventDescRaw` FROM `events` ORDER BY `year`, `month`, `day` ASC

I would like to be able to narrow down my results from all events returned to only events with specific categories (assigned to them in the second table). For example, to pull all events assigned to the category id of 1. Or even multiple categories, such as events that are in category 1 or 2... just not all events. How would I go about doing this? For more background on this, here is the original thread (but I figured it was mostly solved and deemed this a separate question): http://forums.macrumors.com/showthread.php?t=1136892

Thanks in advance! :)
Brendon
---
establecer como fondo
GGJstudios
Apr 28, 05:07 PM
It's possible that the file is larger than your e-mail provider will allow you to send in a single message. Check out Dropbox (http://www.dropbox.com/) as an alternative.
---
Fondos de Escritorio y
MrLatte23
Apr 12, 11:54 PM
Any reason to keep it? It'll just use up power while generating heat and noise.

I previously had 4 DVI out's, three for the desktop and used the 4th for my HDTV when watching content from Hulu, Miro and within iTunes or via Front Row.
---
Mobile Wallpapers Animados 1
They did lower the prices overall, so I don't see a problem. You can get an 80GB iPod for less than I bought my 60 GB (with the discount). They probably also figured most people getting an iPOD (not necessarily doing the purchasing) are students, and they didn't like the hassle of doing the Student ID checks.

I would like to see a bigger education discount in the computer area. As a teacher, the price is still a little high. It would be nice to start the Macbooks at just under $1000 with a DVD burner with the 1.83 Ghz... or I should look into a career that makes buying Macbooks a BREEZE...

by the way... how many times is iTUNES 7 going to "determine Gapless Playback Information" I hope this isn't a daily process. It has already done it 3 times after connecting my iPOD.

They are still doing the Back to School Promo on iPods, maybe when they finish this they will go back to dual pricing.
---
fondos1 Fondos de pantalla
Talked to security yesterday. They said we aren't allowed to form a line until 10pm. Though they said 4:00 for the iPhone launch and they started walking us in at 1:00.

A line can't be formed until 10 PM or 10 AM?
---
MAXELUS fondos de escritorio
Here are a couple more I tried to take to show the bezel finish. There is no coating involved just sand paper and electrical tape. Here is the thread about the process: http://forums.macrumors.com/showthread.php?t=332434&highlight=brushed+aluminum

There is one tiny, tiny, and I emphasize TINY nick on the back that I couldn't get to come out in the pics. But trust me it is TINY! Just full disclosure.
---
Fondo de Cuadros Animados
Is anyone out there having the same problem or I'm just the unlucky one?
---
Más fondos de pantalla de
DonWilson
Jun 13, 12:57 AM
I'll be there. I doubt I'll get there any earlier than 7am.

They open the foodcourt doors first.

What do you mean by that?
---
Fondos de pantalla, wallpapers
sivaprakash
Apr 6, 09:39 AM
Hi

I am trying to load an URL in WebView and I am getting an error "Browser not Supported. Please try a more recent version, or a different browser."

URL that I am trying to load (model)

https://xxxxx.xxxxxxxxxxxx.com/Vendor?xxxxx=none&xxxxxxx=none&xxx=3456&xxxx=4322&username=yyyy&password=*****


Code that I am using to load is

NSString *urlText ;

urlText = @"https://xxxxx.xxxxxxxxxxxx.com/Vendor?xxxxx=none&xxxxxxx=none&xxx=3456&xxxx=4322&username=yyyy&password=*****";

[[webView mainFrame] loadRequest:[NSURLRequest requestWithURL:[NSURL URLWithString:urlText]]];


Can someone help me what is wrong in my code ? Or do I need to Upgrade. I may machine Safari is the default browser. But if use the browser to load this URL works fine I am facing issue only with the WebView at the same time other sites like www.google.com and others are working well.

Thanks
Siva
---
by perro1. Fondos de pantalla
I liked the old page but I'm enjoying the new design.

Congratulations, Arn. I'm astounded that you say you are an amateur because the page looks great
---
de establecer como fondo
chrisd1974
Mar 29, 05:04 AM
iMovie probably isn't the best choice for this. Because the movie file is already 'mixed down' it's hard to separate sounds, but it might be possible to minimise the unwanted sounds

If you can get the audio into an audio editing programme like Audigy or Logic I have the following thoughts:

1 - Stereo separation
Was the video recorded in stereo and where the people standing on opposite sides of the shot? If so you might find less of the unwanted voice in the left or right channel. You could therefore pan completely left at the point of the offending crossover, then bounce the audio file as a mono file.

2 - Tone / Frequency
Are the voices different in tone? By using a very narrow parametric eq you may be able to dial out the words by reducing the gain on the frequencies of the unwanted voice. In MS Logic the EQ facility has a function which allows you to see the frequencies of an audio file graphically.

3 - Relative volumes
Is the unwanted voice quieter? If so a noise reduction plugin might work to reduce the unwanted voice further.

4 - Repeated words?
Is the problem word said somewhere else by the speaker? If so you might be able to cut and paste the word from another part of his speech over the unwanted interruption

5 - Generally removing the other voice
Where they are not overlapping it will be easier to remove the other voice, just use the audio editor's tools to silence the audio file when the other person is talking

Once you've done all your audio editing you'll need to bounce and export the audio file then drop it back into iMovie, silencing the original sountrack.

Free tools you can use for all of this include Quicktime for separating the audio file, Audigy (for audio editing), or ideally Logic.
---
Fondo de pantalla animados
thibaulthalpern
Apr 19, 10:21 AM
Thanks. I was hoping to start leaving my laptop at home. A lot of hotels, even good hotels, don't have wi-fi in the rooms, but they do have a wired internet point of presence in every room. If I can't use an iPad under those circumstances, there's just no reason for me to get one.

I don't know if there is a way to directly get wired ethernet connection on to your iPad. I think probably not. But, one pricey solution is this:

Buy an Apple AirPort Express, a very small wifi router about the size of your palm. It will plug into the wired ethernet and broadcast wifi signal.
---
Fondo Cielo Gratis – Fondos de
You are going to be so disappointed when they announce the phone and you realize that they just released a phone. Yes, the phone is designed by Apple and has a nice UI, maybe one somewhat unique feature, but you're essentially going to be getting a fairly regular phone with a feature that most people would never use often.

I realize that it hasn't been released yet, but the iPhone will never live up to the hype. The number of people who have said they're waiting for it to be released in order to buy it is staggering.......and a bit scary. I wouldn't be waiting for a product when I haven't seen a photo of it, when I haven't seen a features list, a technical specs page, or even a release date. That's crazy.


Dude, I fully realise that this is a pipe dream... and that it might not happen - but seriously - don't be a buzz kill!? These forums are all about dreaming.

In my reality - I fully expect the iPhone to be a phone. I just hope that it's a good phone... I will probably buy it... I'm just an apple freak - I bought the iPod before it got really popular... I just want to be one of the first to have one... having the extra features will be a frickin bonus if you ask me... how awesome would it be - come on admit it if this phone had all the features you would seriously consider getting one! No?

Macam
---
Animados, Fondos, Wallpapers
Man, am I glad that I didn't get stuck on this Official Waiting For... list.

Got my ACD in August and have been loving every minute of it. My regular old iSight works fine (and plugs into the back of the monitor). The screen is magnificent and performs beautifully.

What is it that you guys are praying for in an update?

Sure, panels are going to improve but unlike when a computer receives a major architectural update (as with Penryn and even more so with Nehalem), Apple just silently updates their screens all the time. The only major shift that I can see will be when the ACD goes LCD (I don't see that coming too soon for the 30") or perhaps when they introduce an even bigger display at an even bigger price.

So what is it that you all are waiting for? Dive in. The water's fine.
---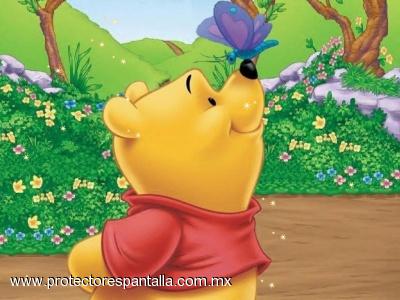 caricaturas animadas tanto
Why would you spread rumors of a 4.3.1? What's your source for the pwn2own "publically" found bug on 4.3? Do share wise one.

http://www.h-online.com/security/news/item/Pwn2Own-2011-Day-2-iPhone-and-BlackBerry-hacked-1206254.html
---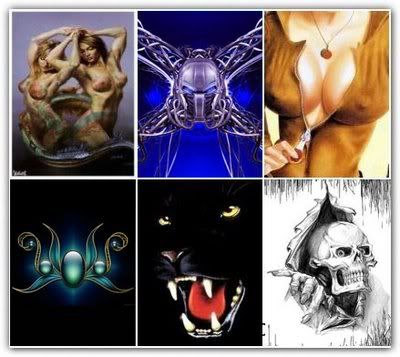 Wallpapers animados para
gwuMACaddict
Dec 31, 11:31 AM
i dig it... its layed out much like my other forum... ridemonkey.com... go arn
---
That's great! Thanks so much.

Now how do I get my jailbroken iPhone 4 on 4.2.1 to this baseband...? (06.15.00)
---
Applejuiced
May 6, 10:22 AM
All:

After applying the 4.3.2 hack I no longer have the Personal Hotspot feature in the phone. Does anyone have a means to recover this so I can use either mywi or ATT? I'm paying for tethering service.

You're on AT&T and paying for tethering but the personal hotspot option is not available?
---
SurfinSHELL23
Sep 11, 11:23 AM
I was in 6th grade, about 3 days into the school year. I had just started in a new school, a nice Catholic school. I think we were in either 1st period history or 2nd period science when the first hit. We had library 3rd period I think, which was one of just a few TV's in the school with cable. When we were entering the librarian had the TV on and we could see the burning buildings. But being young, I know I didn't think much of it. After that we ate lunch and I was outside on a field playing some game of ball with some of my new friends. The lunch aides were walking around asking for me because my Mom sent my Dad to pick me up because they didn't know what would happen and I think my Dad was let out of work early (he works in government), while my Mom was still in school. The aide had got the call for me on her walkie talkie. When she was walking me to the office she said something like 'a lot of people are leaving because of what happened', but I didn't know what she was talking about. When my Dad and I met up in the office and were walking back to my class to get my books, he explained to me what happened. He then got to meet my history teacher while I was packing up.

Once we got home we filled up the bathtub with water for drinking or bathing, just in case. We didn't know what was going to happen. I remember crying because my Mom was at work and I wanted us all to be together. We live in NJ so it was all very close. We didn't know if they were in lockdown or what (turns out they didn't go into lockdown). One of the kids at this school I mentioned lost his father, I believe someone at my current school (an alumnus) lost a parent, and a close friend nearly lost both parents, but their train was late, saving their lives.

A story my Latin teach relayed to my Mom...

She had recently had her child and placed him in the daycare on campus. Our high school is on the community college campus. The high school was locked down, but her child was in the day care cross campus. She couldn't get out, so she asked her mother or mother in law to come get the baby. The police or campus police wouldn't let her into the campus. I'm not sure how it was resolved - I think my teacher was let out of the lock down - but it must have been very frightening.

Four years looks like a long time, but it didn't feel that way. To think that in that much time I'll be in my 2nd year of college is a powerful thought.

Brian
---
In the file menu, I now have an option (greyed out) for Transfer purchases from iPod...not sure what that means given you can't currently buy stuff direct from your iPod...and pretty sure it wasn't there in Itunes 6...sounds intriguing though!

Also - there a custom option for encoding rates from CD that takes you up to 320 kbps for AAC - can't remember that either in the previous version...
---
peopleinatree
May 4, 08:55 AM
Lion still lacks Expos� for Safari tabs. This sucks because it only seems natural to 3-finger swipe down in fullscreen Safari to see all your tab windows (as you would in any other program). Instead you have to remember you have a tab open and move the cursor up to the top of the window to reveal them.

Am I crazy or does this seem like pretty low hanging fruit Apple should be on top of? :confused:
---